Colombia's Usuga Clan says it is ready to surrender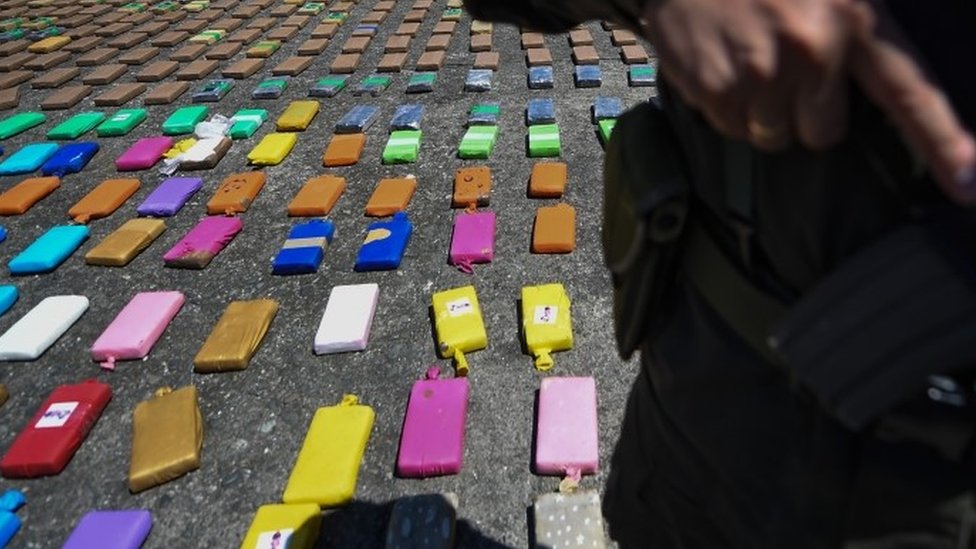 Authors: TheIndianSubcontinent News Agency
Image copyright
AFP
Image caption
One of Colombia's most powerful drug gangs, the Usuga Clan, has said it wishes to submit itself to justice.
President Juan Manuel Santos said that he had authorised Justice officials to look at the request.
Mr Santos said over 1,500 members of the gang were arrested in the last few months and its second-in-command had been killed.
The gang's leader, known as Otoniel, has told the president he would hand himself in.
Mr Santos said he had warned the group that its members would not get special treatment,
"I have told them they are criminals who if they hand themselves over the law will give them some privileges depending on what they deliver and the value to society of what they deliver. "
---
Natalio Cosoy, BBC Mundo, Bogotá
After more than two years of intense operations against the Usuga Clan, President Santos said that the leader of the criminal gang contacted the government to find a way of handing himself in, together with the whole of his group.
If their submission to justice materialises, it will be the third landmark in the past few weeks for peace in Colombia, after the disarmament of the Farc guerrillas and the recent commitment of the ELN Marxist rebels to a 102-day long truce.
The news is great publicity for President Santos, coming as it does just as Pope Francis is due to begin his visit to the country.
The gang is known mainly for drug trafficking, but it has also been accused of extortion, illegal mining, forced disappearances and murder.
The Usuga Clan is also known as the Gulf Clan and has its power base in the Uraba region of Colombia, but its network extends across the country and beyond.